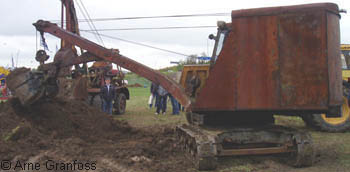 UNDER CONSTRUCTION Version 0.1
Sweden in World War II - across borders


Comments

8 May was the official victory day in Europe.
Almost six years of warfare was over.

When did World War II start?
When Germany accepted the conditions at the end of World War I? During the decade when German political situation and national feelings changed? What part did the economical depression play? When the Nationalsocialistiche Deutsche Arbeiderpartei won the election? In March 1936 when Germany took over (or back?) the Rheinland area? Or …?

It was peace in Europe.
Besides some 'minor' battles, for exampel for Trieste. [s19]

When World War II ended, borders in Europe had been changed once again. Geographic borders, political borders, new pacts ...
The stage was set for the future.
2011-11-25. www.granfoss.se. Text/pictures: Arne Granfoss<!sww2comm.htm>